On Sunday the 12th of September two fresh crew members embarked. The newly engaged Karel en Quilijn joined the Kabaal in Viveiro, Spain. We hadn't seen Bob and Aleid since our engagement in August, so it came at no surprise to us that they were fully prepared to celebrate the joyous news with a nice bottle of Champagne. A sparkling start to a great week!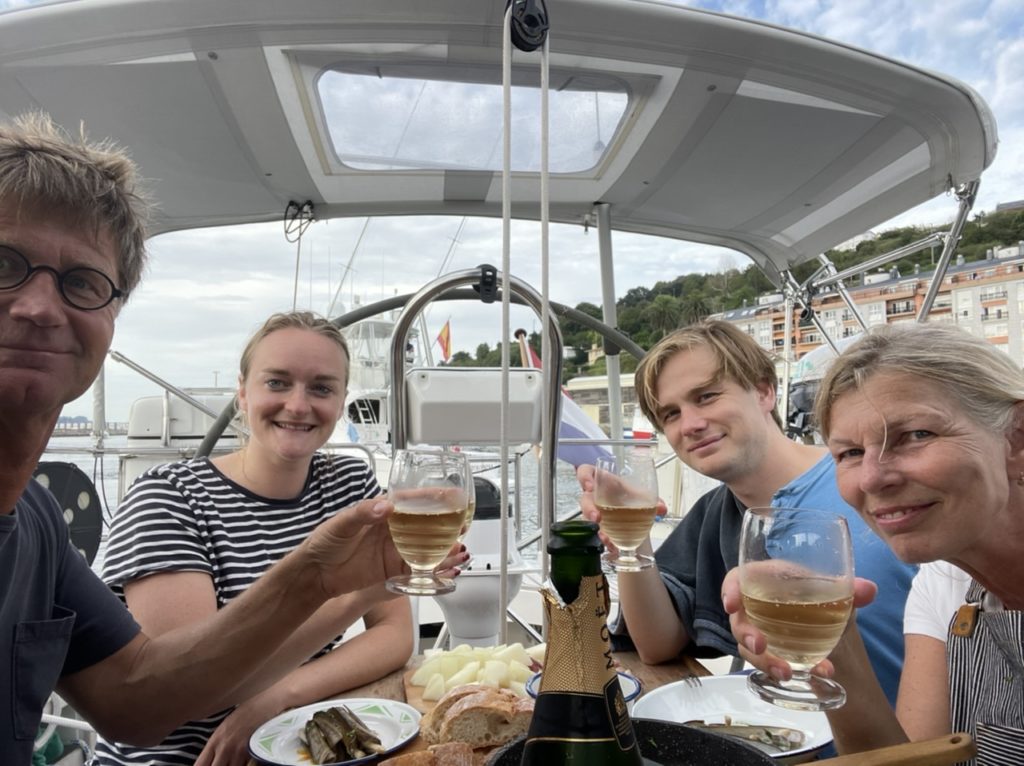 Before we set sail, we explored the small city of Viveiro. A small town with nice little streets and an extravagant (or kitch) church. In front of the church was a Lourdes-like cave where the ladies of the town gathered. The shops, restaurants and bars were closed, so we had dinner with razor shells, olives and halumi on the boat.

The next day, we wanted to set sail to Cedeira, however due to the lack of wind, we had to sail on motor. The trip took us five hours. During these hours, there was quite some Atlantic swell, which made the new crew members Karel and Quilijn a little seasick. After the rough trip, we were all glad to anchor in the bay of Cedeira. Soon after our arrival, we visited the town. After our visit and a drink, we were treated to an amazing view of a beautiful sunset on one side, and dark stormy clouds on the other. The colors were a bliss!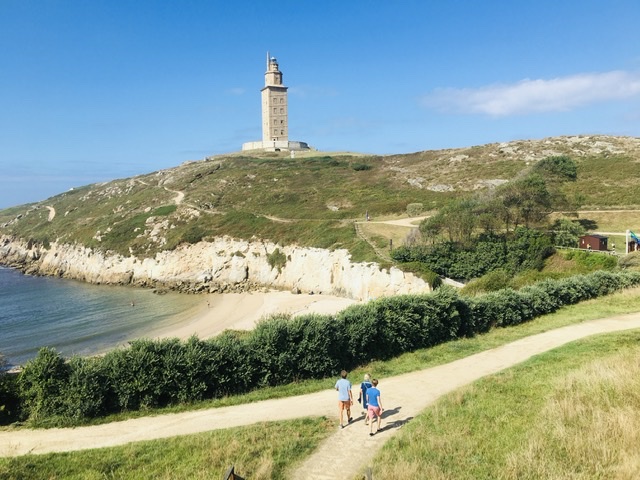 On Tuesday the 14th of September, we sailed to A Coruña. The sailors' Mecca. The trip lasted up to four hours. The sun made the whole trip much more pleasant than the day before. Although it was only for a short amount of time, we were very pleased to be able to hoist sail when there was a gush of wind. Altogether a smooth and pleasant trip. We harboured in the beautiful city of A Coruña. The city was much more vibrant than our previous towns; lots of people, bars, restaurants, beaches and shops. For your faithful crew, there was one shop in particular that stood out. It was a shop full of kitchen utensils, marvellous! Aleid bought new plates and dishes in various sizes, knives and a new 'fluppertje' to steam her milk for the coffee. Karel went all nostalgic and bought an Opinel, a knife which he brought from Corsica to the rough streets of Goedereede when he was a kid. Quilijn set her eyes on a Spanish terracotta oven dish and started dreaming of all the nice food you can present or bake in it. You can only imagine how happy we were with our new items.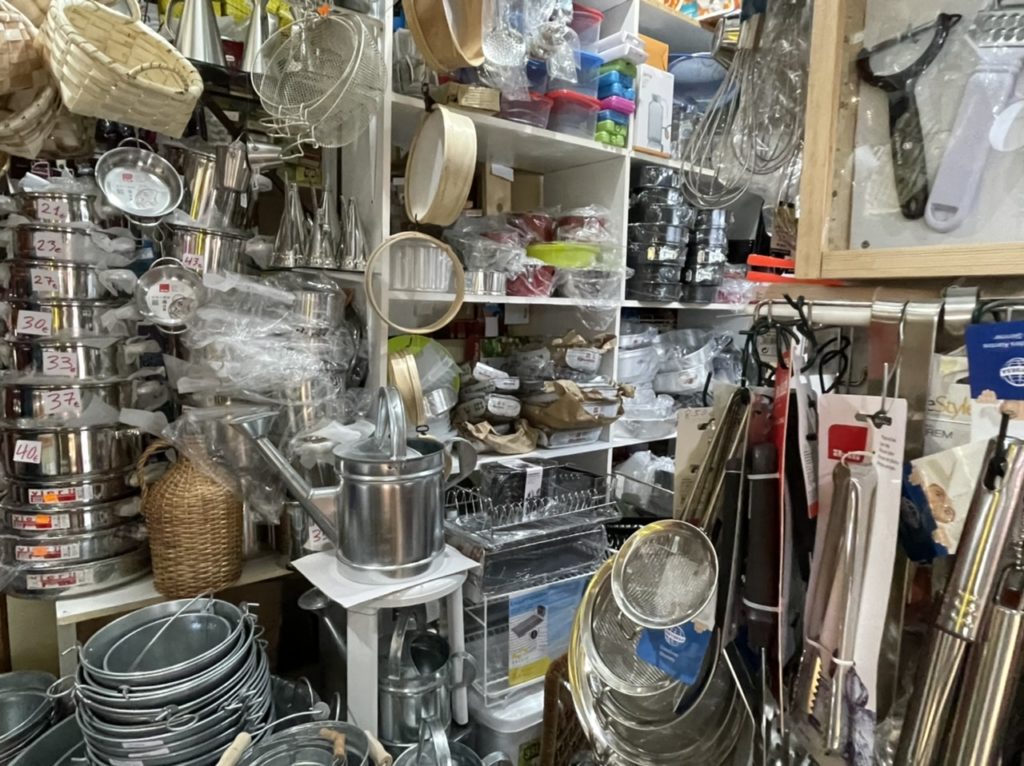 As a true (Google maps) navigator, Robert Jan lead us to 'El Rey del Jamón'. He informed us of the outstanding rating of 4,6 out of 5 on Google, so we had to go there! And yes, sometimes boss-leaders show what they are made off, and guide us to the right places! On a terrace we tasted some very nice local cheeses, chorizo and hams.

The next day we visited all the local iPhone stores of the city. Karel's phone died the previous day and he had to buy a new one. As you can see down below, he and his phone are the true lovers of the boat, and he cannot live without one.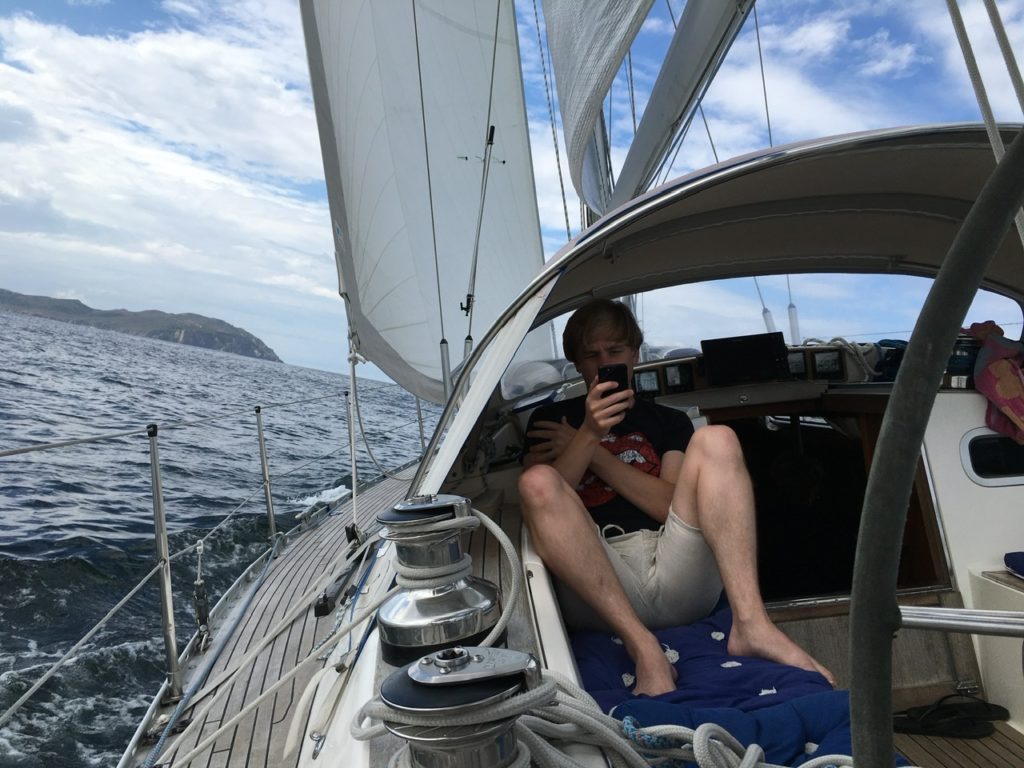 Once this was taken care off, Karel and his brand new iPhone walked to 'Torre de Hércules'. The oldest existent lighthouse of the world. It has an ancient Roman origin and with it's 55 metres height, it overlooks the North Atlantic coast. After a full day of strolling across town, we took a small and quiet siesta on the Kabaal. That night, we ate at a fish restaurant and had a big pan of paella which we enjoyed together.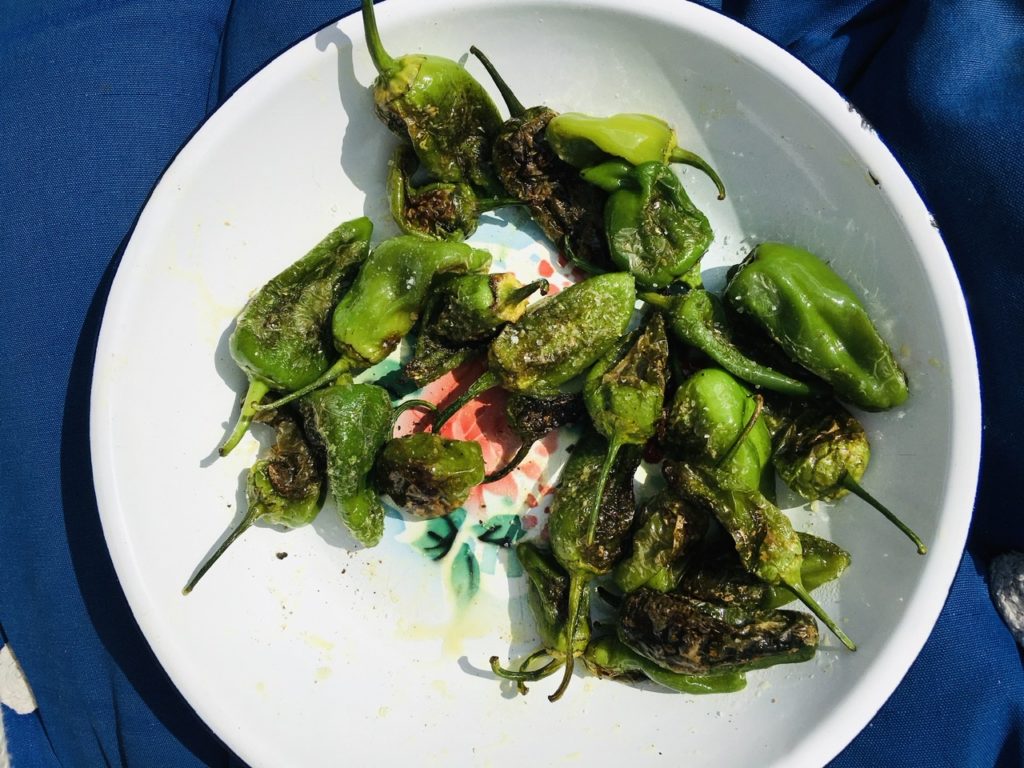 On Thursday it was time to set sail again, the blue sky and wind looked promising for a good day of sailing. We sailed across the 'Ria de Betanzos' and were headed to the bay of Puerto de Redes, a trip which would take us about two hours.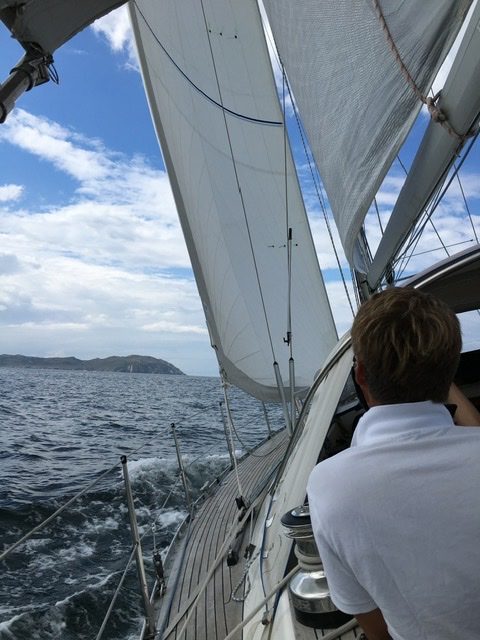 After our pleasant trip, we anchored in the bay, overlooking the cute little village. In the afternoon we took our moment for our daily swim and to enjoy the Spanish sun on deck. We went to visit the village by boat where we had a glass of wine and a talk with the local bartender. Somehow the man wouldn't stop talking about a (his?) drugsboat (?). It might have been the language barrier, but we are still trying to figure out what he was saying exactly.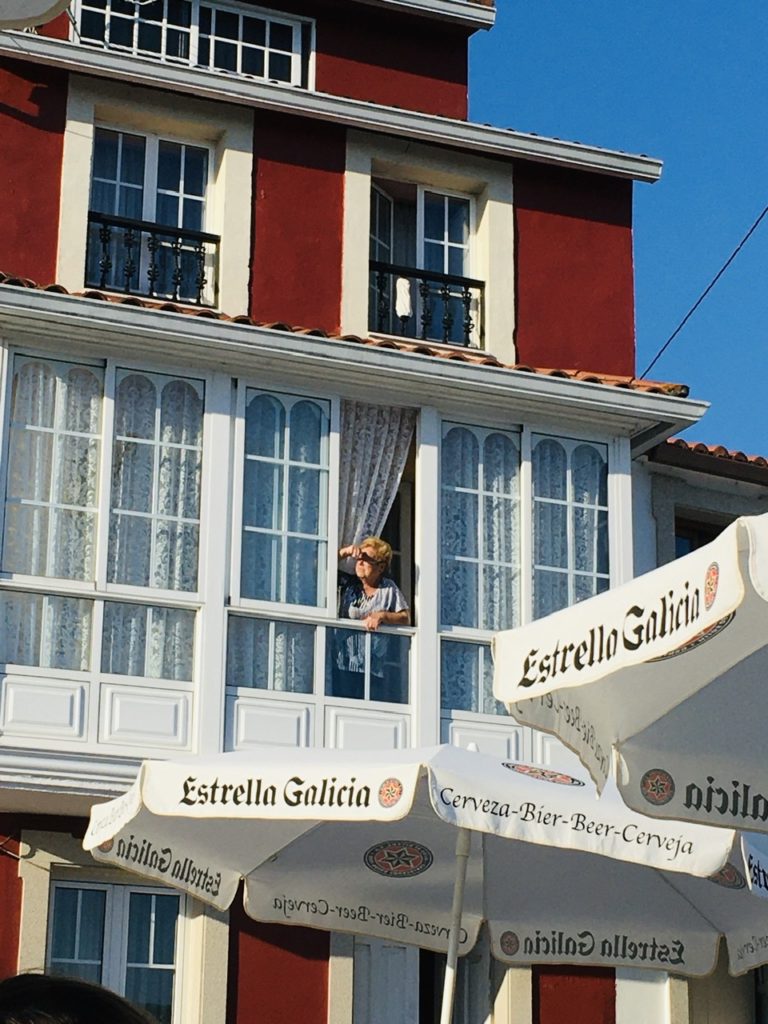 The last day together started grey and rainy. This made us take it easy, so we had a slow start of the day. In the afternoon, we started our trip back to A Coruña. Only minutes after left the bay, we were treated with a goodbye by a family of dolphins! On each side of the boat, we saw lot's of dolphins jumping and swimming past us. After the dolphins left we were even able to squeeze in a few minutes of real sailing before the wind fell out again. Just before we arrived, the sun broke out, giving us some delightful last miles at sea. Self-evidently, we spend our last evening together celebrating the good times we've had!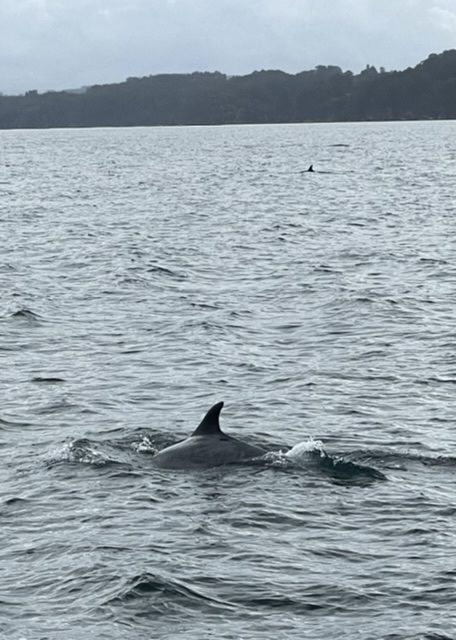 Bob and Aleid are returning to Goedereede this Sunday for a few weeks, so likely no regular blog updates for the rest of this month. There is however a good chance for a bonus video. Karel and Quilijn will travel to Bordeaux by car and enjoy their final week of summer holiday. We've had the best time together, and are looking forward to the next adventures of sailing yacht Kabaal!