It is hard not to repeat my words about the Mediterranean Islands. Every one of them have their specific hues of the blueest of blue in their bays and paired with the colors of the rock formations it makes for an anchoring paradise.
Sardegna is an interesting Island, apart from the coastline which we admire greatly it has a surprising interior. It seems most of the Island lives from agriculture and the keeping of goats, the laid back atmosphere of the village communities causes a pretty stress free life for its inhabitants. Not surprisingly in this context is that Sardegna boasts one of the worlds five "Blue Zones". A place where many people healthily attain ages of 100 and more. Studies point out that the absence of stress amongst others is the basis of this phenomenon. We visited Baunei, right in the middle of the Blue Zone and bought some of their tasty Cannonau wine, reportedly one of the other reasons for the good health of its inhabitants.
The Gennargentu mountain range attains an impressive 1800 meter and its foothills are superb for hiking. The most memorable hike being to the Gola di Gorropu in the Supramonte mountains. A steep 6 km walk to one of the deepest canyons of Europe. Legends have it that at the end of the dark Canyon lives the devil and where the canyon is at its most narrow you can see the stars during daytime.
While farmers harvested their last crops in the field we were able to harvest some very fair winds which made for some ultimate sailing bliss.
Some of the harvest of the land for sale in the marketplace.
Low winter sun and beautiful landscapes accompanied us on our last hikes.
Su Nuraxi di Barumini, the largest and most impressive Nuraghe of Sardegna. See our earlier blogpost about Nuraghi.
Last sail of the season.
The final movie of the season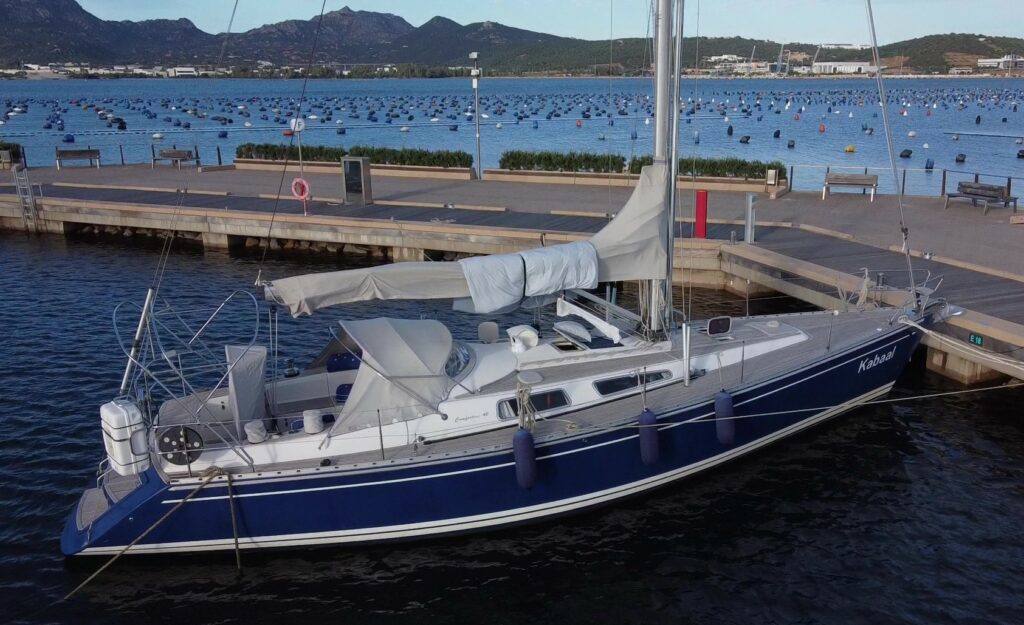 Olbia