Leaving Lisbon behind, our bow pointed southwards once again and we set our course for the Algarve region.
The ports between Lisbon and Algarve are not described as very interesting so we decided to push on and make the most of the northerly winds.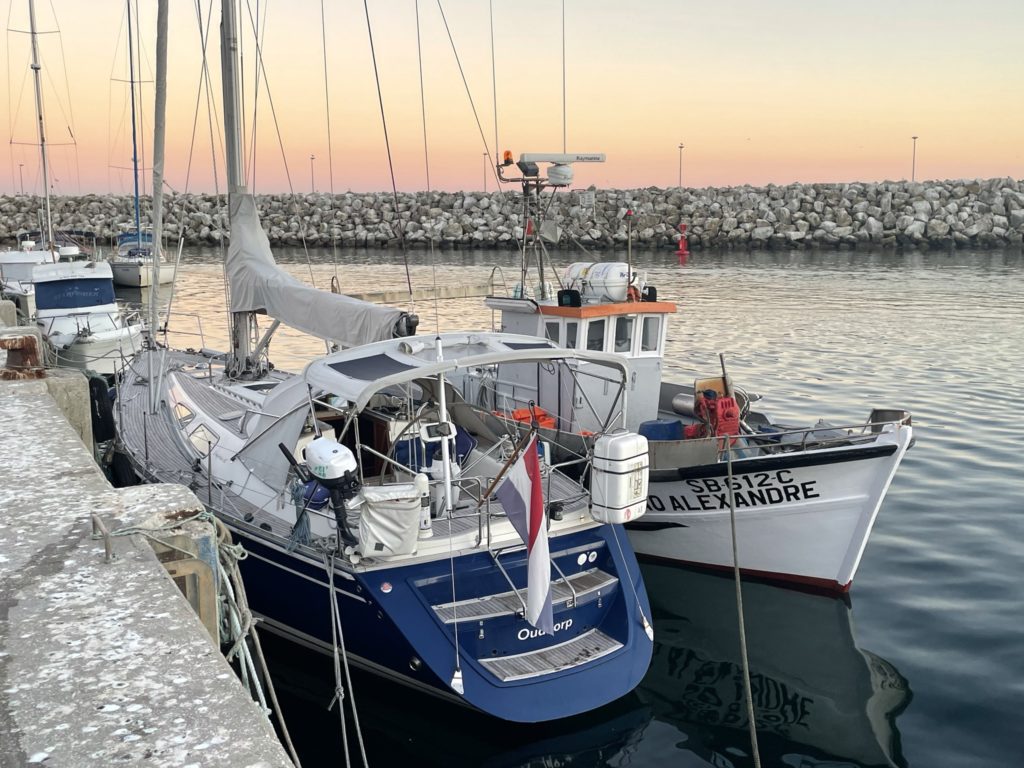 Still taking care to avoid the omnipresent fishing buoys and nets we sailed from Lisbon to Cabo saõ Vicente via Sesimbra and Sines. This time it was really getting cold and we had to wear warm clothes and caps.
Near the cape the rocky coastline became more and more wild and the waves would break spectacularly on the jagged and sharp stone.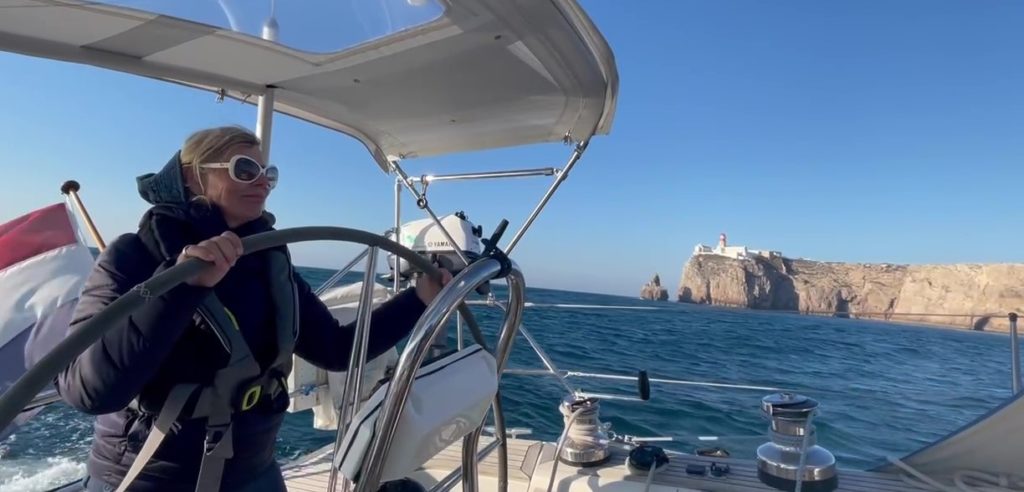 Rounding Cabo saõ Vicente with its strong winds made us unsure of the safety of the anchor place we had in mind but once we dropped the anchor the sheer beauty of the place made us take the rocky swell for granted.
A very nice surprise awaited us after rounding Sagres cape. The weather became warm and sunny and we could trade our woollen skiing underwear and down jackets for shorts again.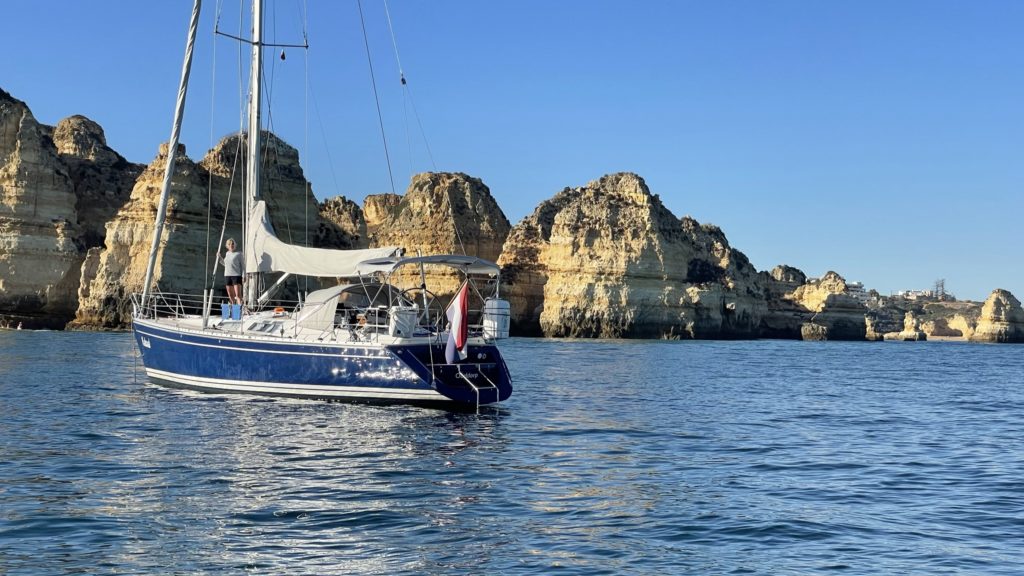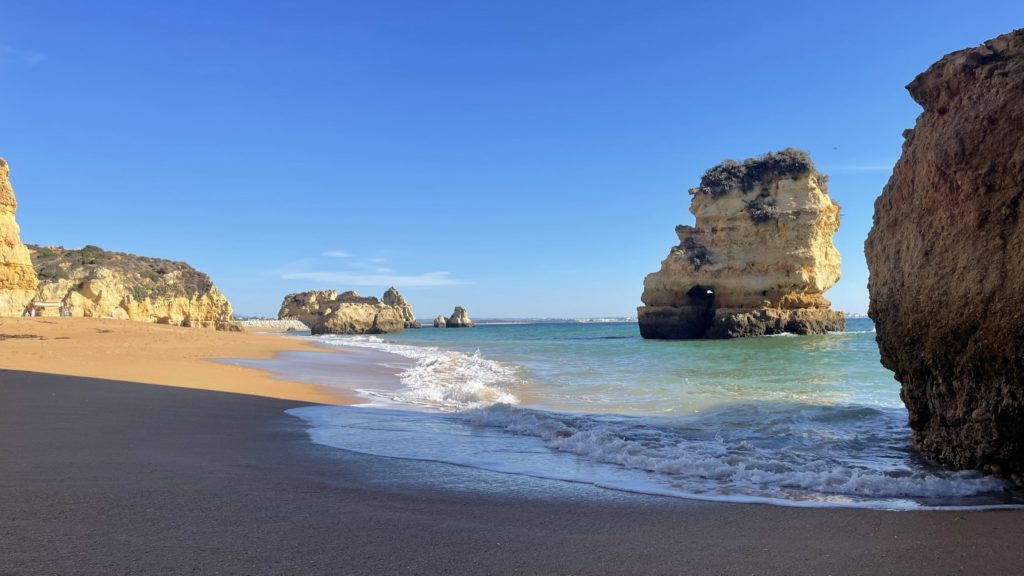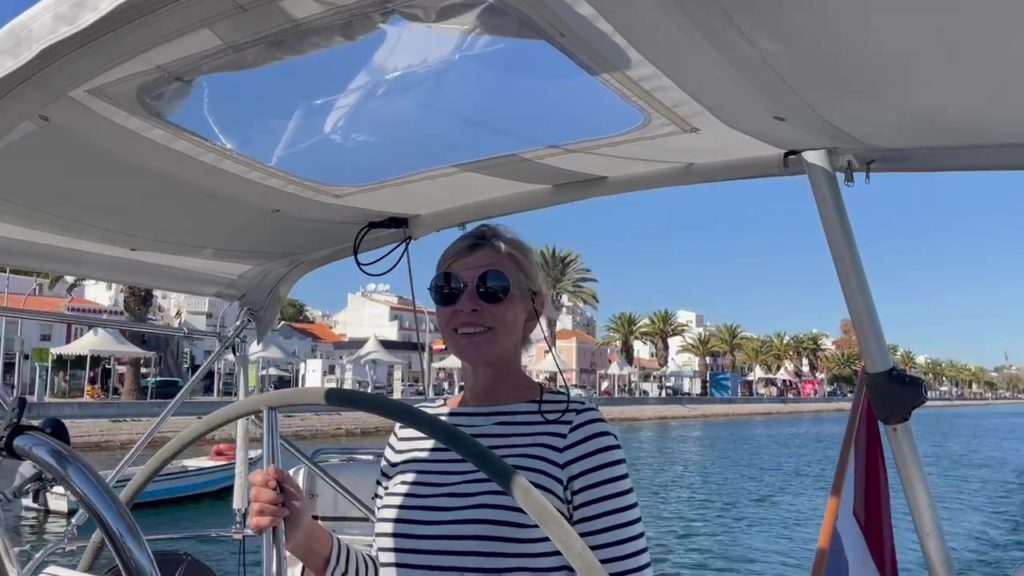 We enjoyed Lagos very much, in its marina we found a collection of nationalities who were spending the winter months on their yachts.
This made for a lovely atmosphere and we spent some nice days in town and exploring the scenic coast by foot and by dinghy.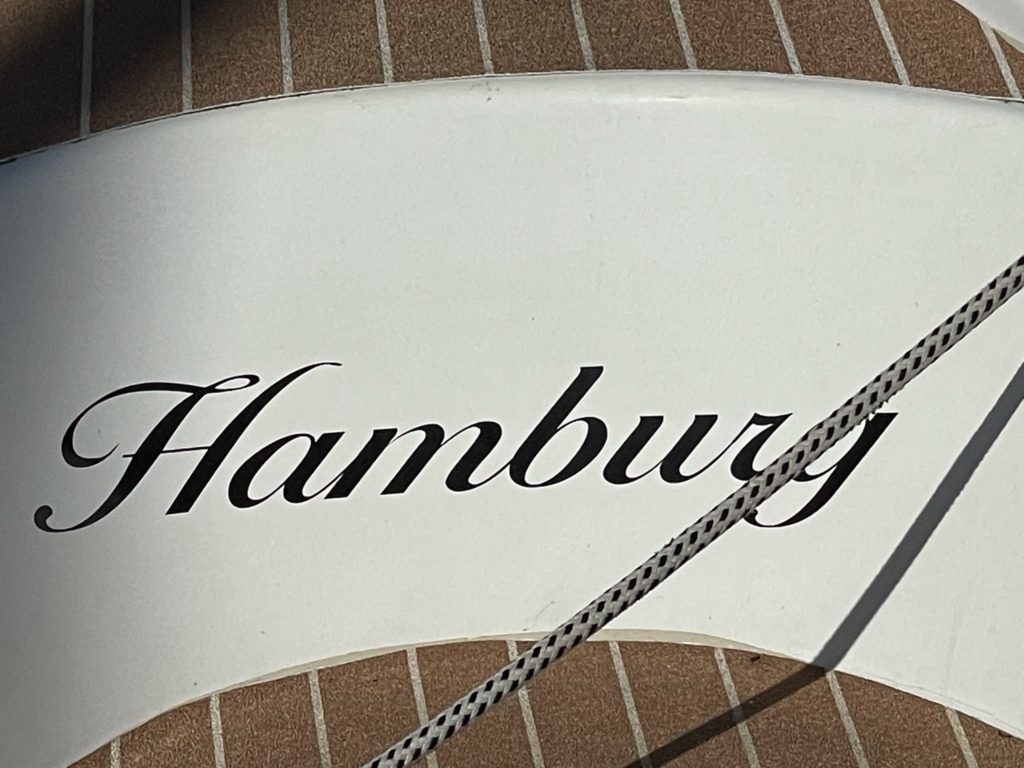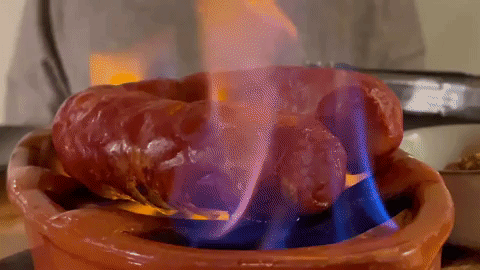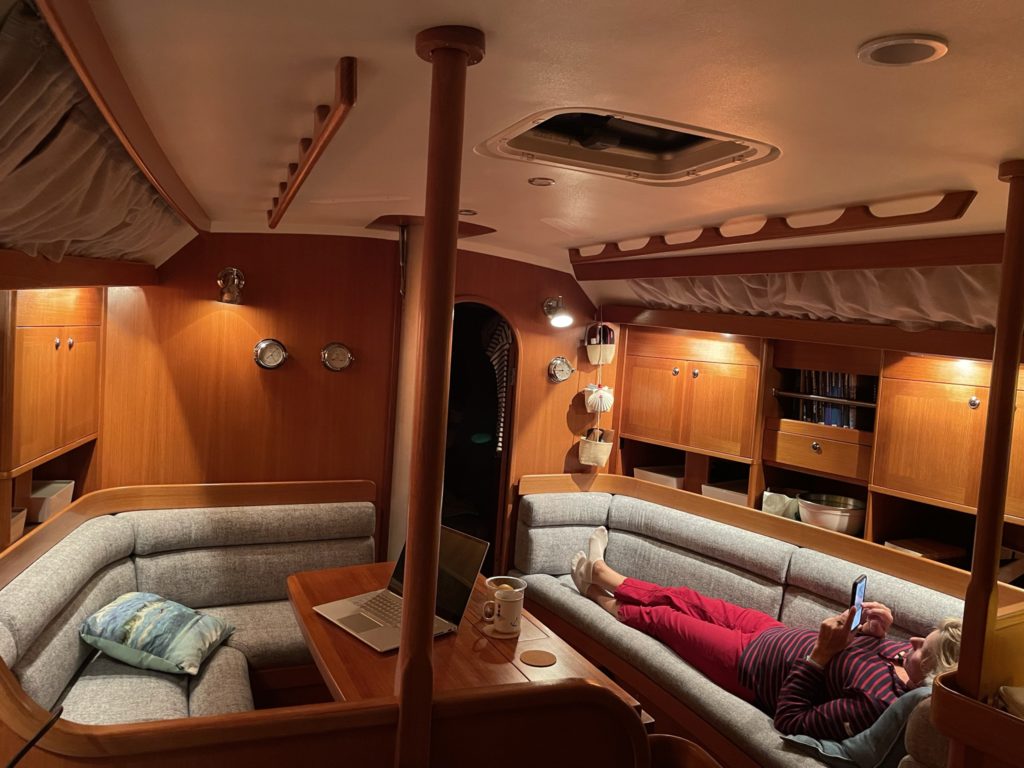 Then it was time to prepare for our winter break in Holland and to leave the Kabaal behind.
But not before we payed a visit to Portimaõ and the fisherman village of Ferragudo where we spent some fine days with the crew of the Zeester.