Many people told us about the beautiful Islas Atlánticas situated near the coast of Galicia, Spain. All six are part of a well protected natural park and require both a special cruising and anchoring permit. Being there outside the high season makes it an even more unspoiled experience.
Isla de Sálvora was the first island we visited and we were not disappointed ; a wonderful island and anchoring spot and you can see the footage in our previous post.
So next on a sunny day we set out with anticipation to Cíes and this island lived totally up to its reputation as well. Impressive waves crashed into the rocks and shores of the island and the walks amongst the fragrant eucalyptus woods and up to the mountains and lighthouses were very rewarding.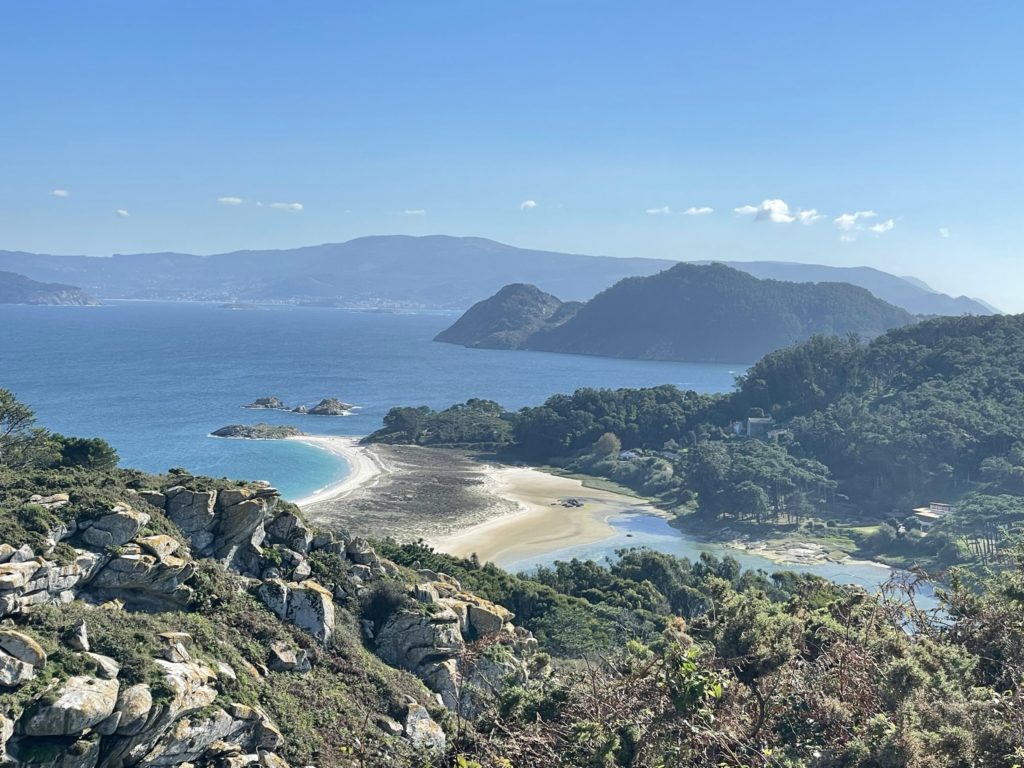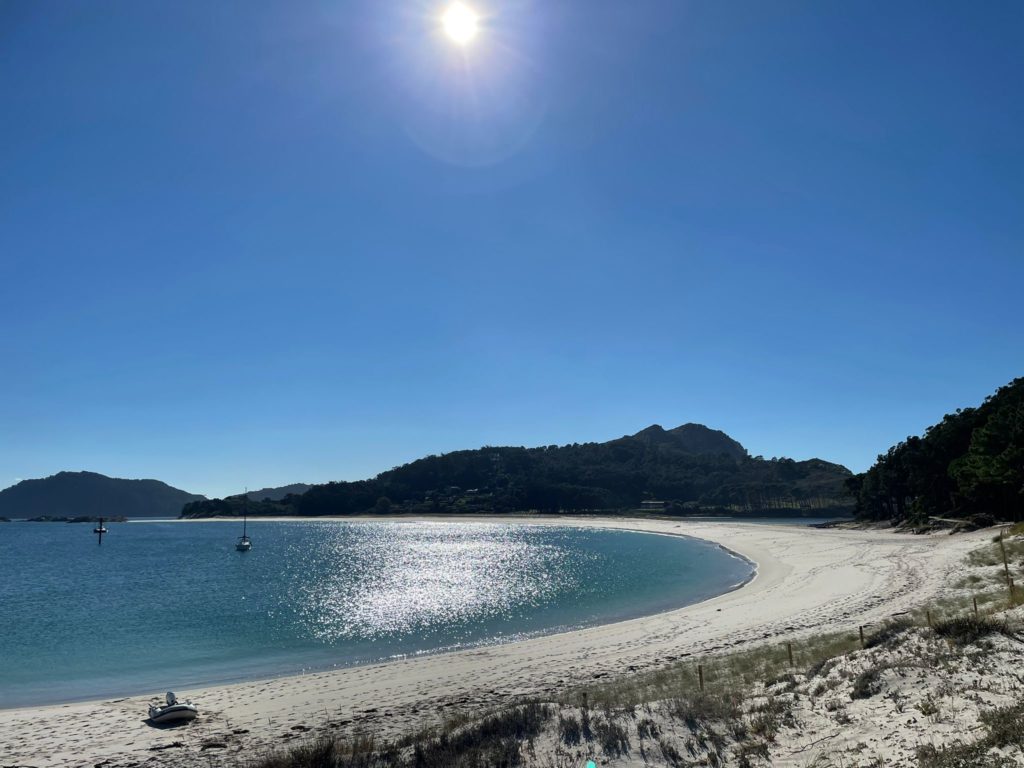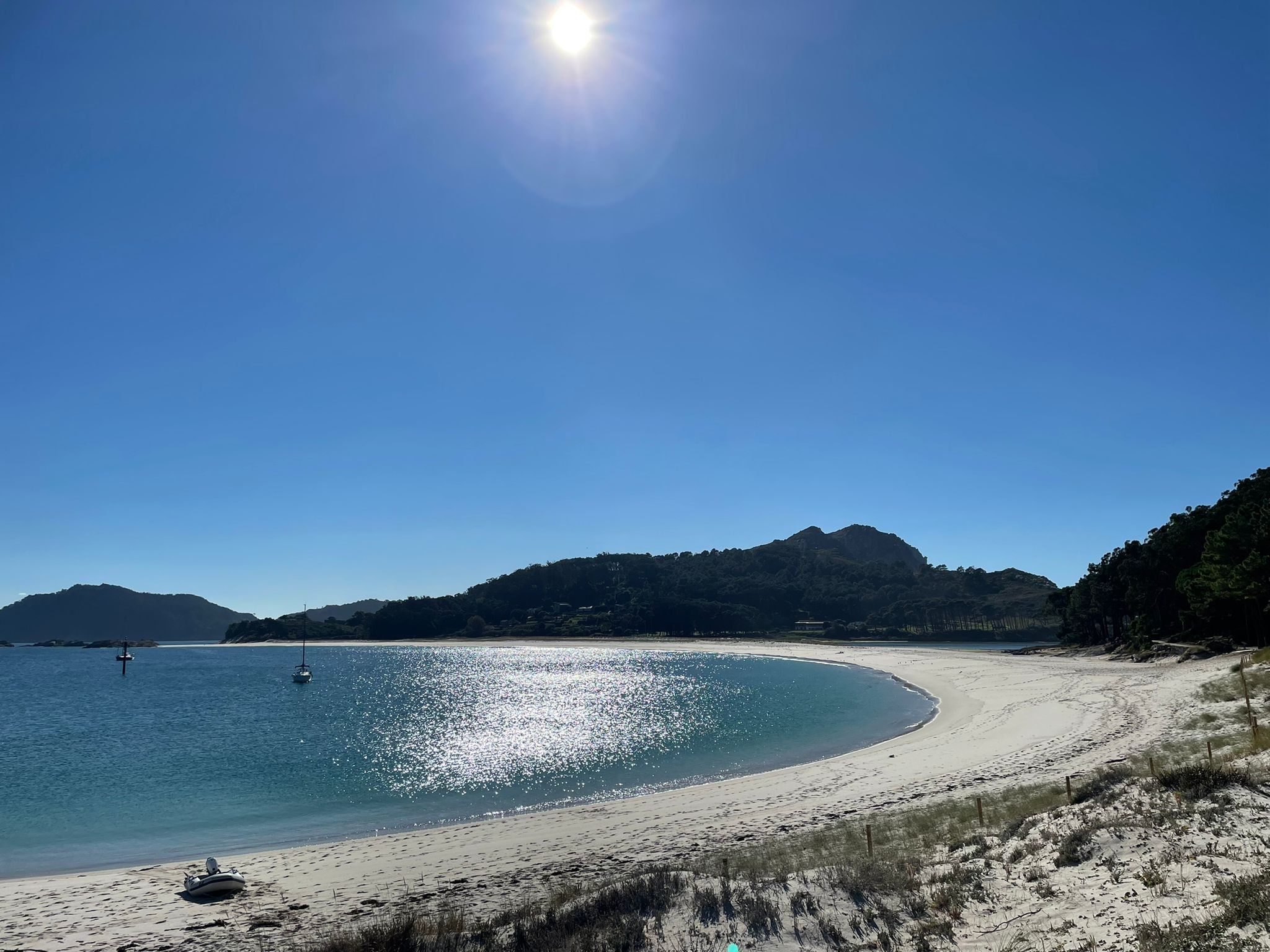 Getting back to the Kabaal proved not so easy: our dinghy turned over at least three times by the surf and everything was wet including us. We collected a lot of sand by all this frolicking in the waves and spent considerable time cleaning and drying our stuff. The night at the anchor was very peaceful despite some rolling of the swell. The morning swim was just perfect.
It has been an absolute privilege to spend some days at Cíes and it was one of the best spots we visited.